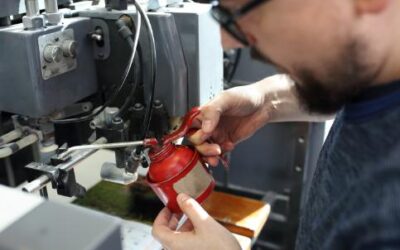 Hunkar Technologies acquires Technologies Plus
Cincinnati, Ohio November 7, 2023
Hunkar Technologies Inc. announced today that its Hunkar Data and Barcode automated barcode products and services subsidiary has acquired Technologies Plus, Inc. Technologies Plus, located in Charlotte, North Carolina, is an industry leading provider and integrator of RF and RFID barcode ID systems, labels, scanners, printers, mobile devices, vision inspection devices, label application systems, and related support services.
All the employees of Technologies Plus will remain with the business and Mr. Kim R. Gilmore, its president, will lead the new business unit as head of the Technologies Plus division of Hunkar's Data and Barcode products and services subsidiary. Mr. Gilmore stated "We are very excited to be joining the Hunkar team. I will personally make sure that every Technologies Plus customer continues to experience the same warm, knowledgeable, and responsive personal service they have grown to expect over the years. Technologies Plus existing customers should immediately benefit from exposure to Hunkar's broad product and service capabilities, especially in the areas of: custom system programming, robotics, automated label application, product inspection, packaging and material handling, as well as comprehensive training, repair and field installation services."
Eric Thiemann, president of Hunkar Technologies shared "All of us at Hunkar are honored that Kim and the Technologies Plus team have agreed to join us. We are committed to providing Technologies Plus significant new resources to enable the business to expand the products and services it offers to its present customers. Our approach to growth continues to be the same since our founding in 1962-humbly providing innovative solutions and services to our customers that enable them to become more cost efficient and internationally competitive through enhanced productivity."
Hunkar Technologies, Inc. is a diversified automation company manufacturing, reselling and comprehensively supporting AIDC barcode solutions, robots and robotic integration, label application systems, machine controls, material handling and packaging systems, thermal process components and automated EPS cutting and shaping machinery.
For more information please contact:
Mr. Kim Gilmore
Technologies Plus
1-704-517-7276
Kim@Techplusonline.com
Mr. Kevin Whaley-Corporate Offices
Hunkar Data and Barcode
1-804-334-0782
KWhaley@Hunkar.com